Quilted Memory Pillow Cover, adult clothes
Regular price
$0.00 USD
Sale price
$40.00 USD
Unit price
per
Sale
Sold out
Save your loved one's favorite clothing by having it made into a custom quilted patchwork memorial pillow cover. Our quilted memorial pillows are the perfect way to memorialize a selection of your loved one's shirts, sweaters, pyjamas, robe, even jeans!

Our memorial pillows are superior quality, with reinforced fabric, zipper closures and enclosed inner seams for better washing (as long as your fabric is machine washable, your pillow cover will be too). We require 4-5 pieces of clothing for the 4-block pillow cover, 3-10 pieces for the 9-block pillow cover, or 4-12 pieces for the 12-block pillow cover. The back will be made from a single piece of your fabric.

Add an optional patch with an embroidered poem!
 Made from clothes
 I used to wear
 Hold it close and
 Know I am there
Just choose "add poem" in the menu. Personalized embroidery is not available.

This memory pillow is 15"x15" and will fit a standard 16" stuffed pillow form perfectly. Pillow forms are widely available in big box craft stores and smaller boutiques, or you can add one of our Canadian-made hypoallergenic polyfil pillow forms by choosing it from the menu above.

Questions? Please
contact us
before ordering.
Holiday 2023

Holiday orders are no longer accepted for 2023.
ALLERGY ALERT

Nestling Keepsakes is located in a home with an adorable dog and a cozy wood stove.
Nestling Kids Keepsakes items are meant for display purposes only.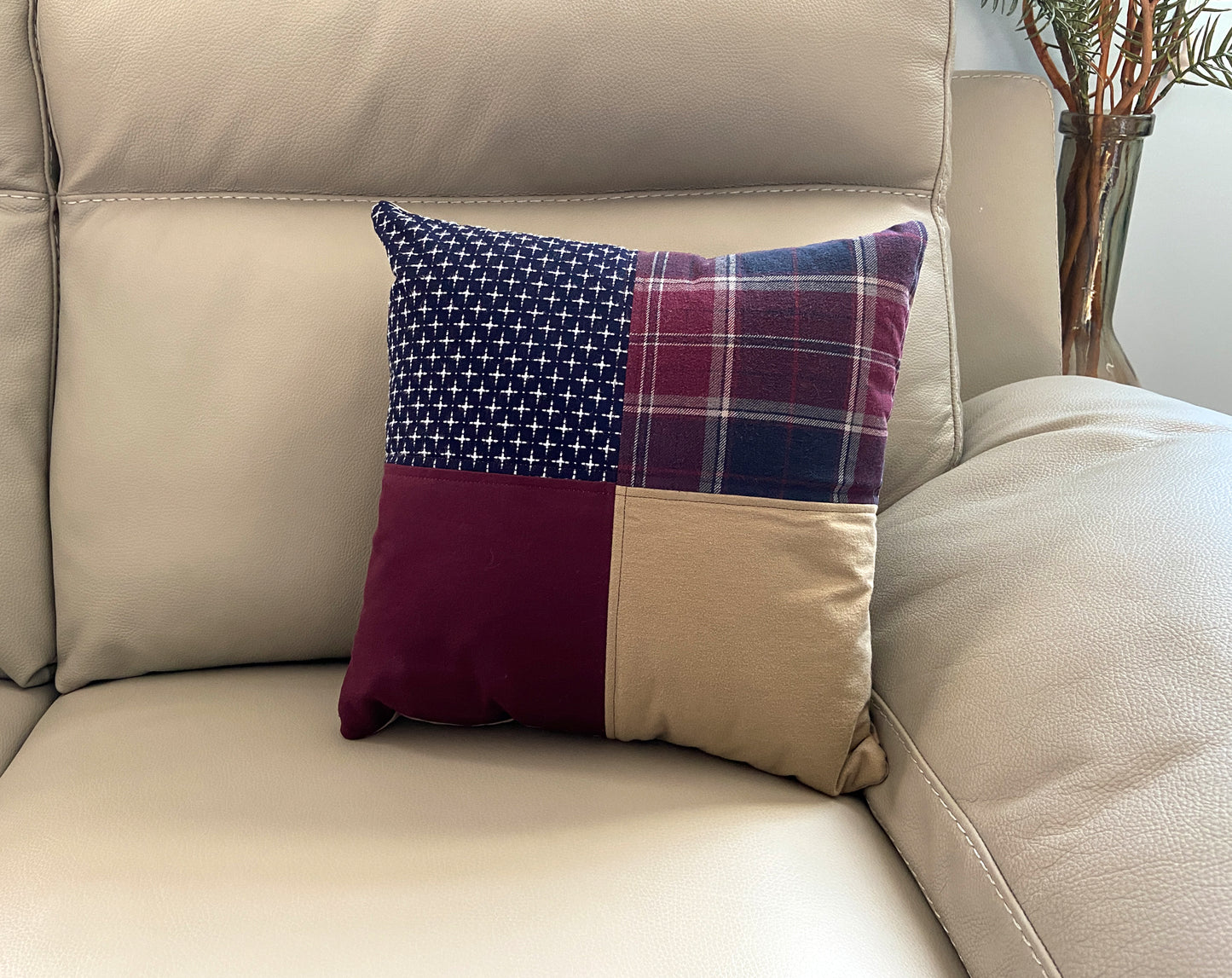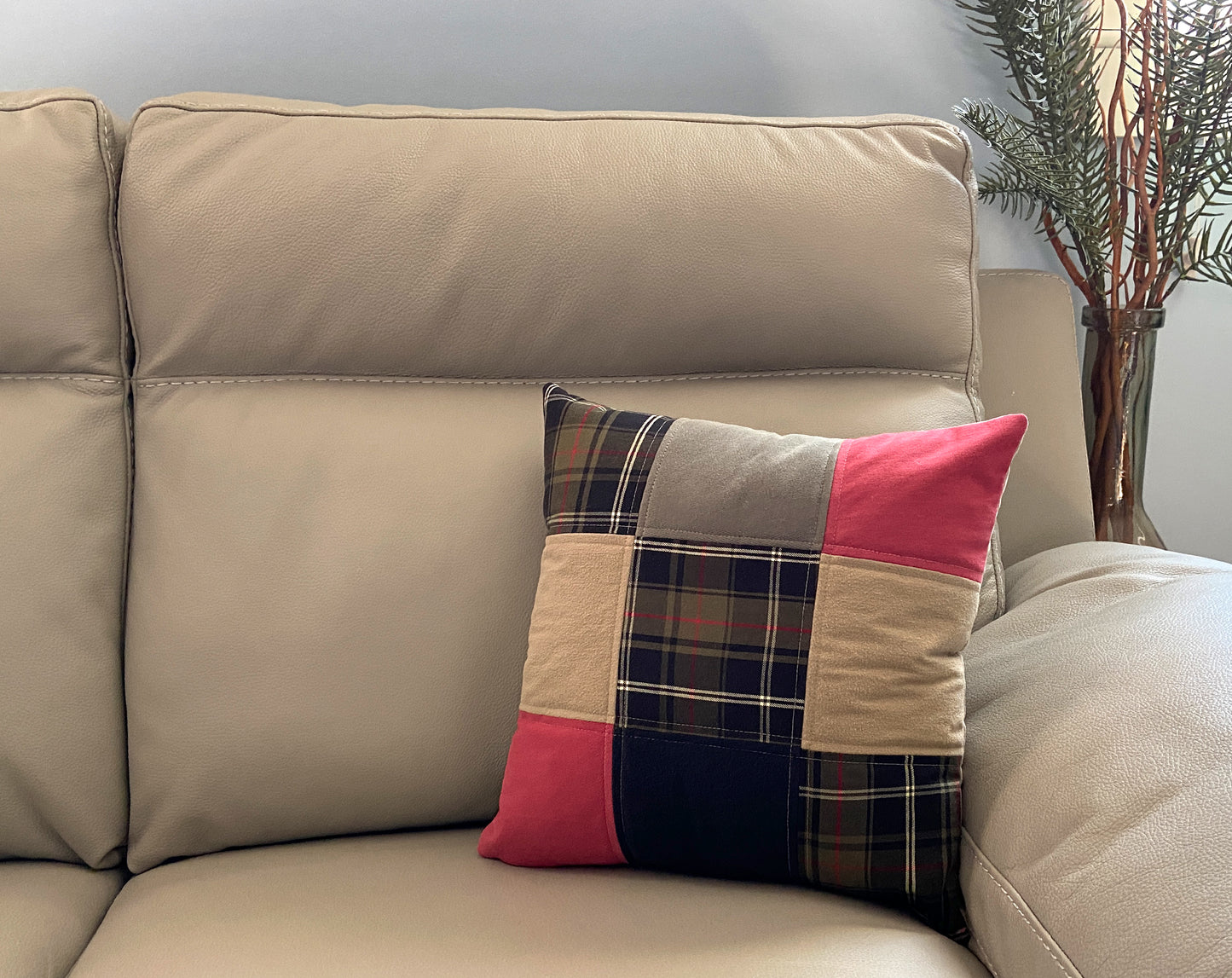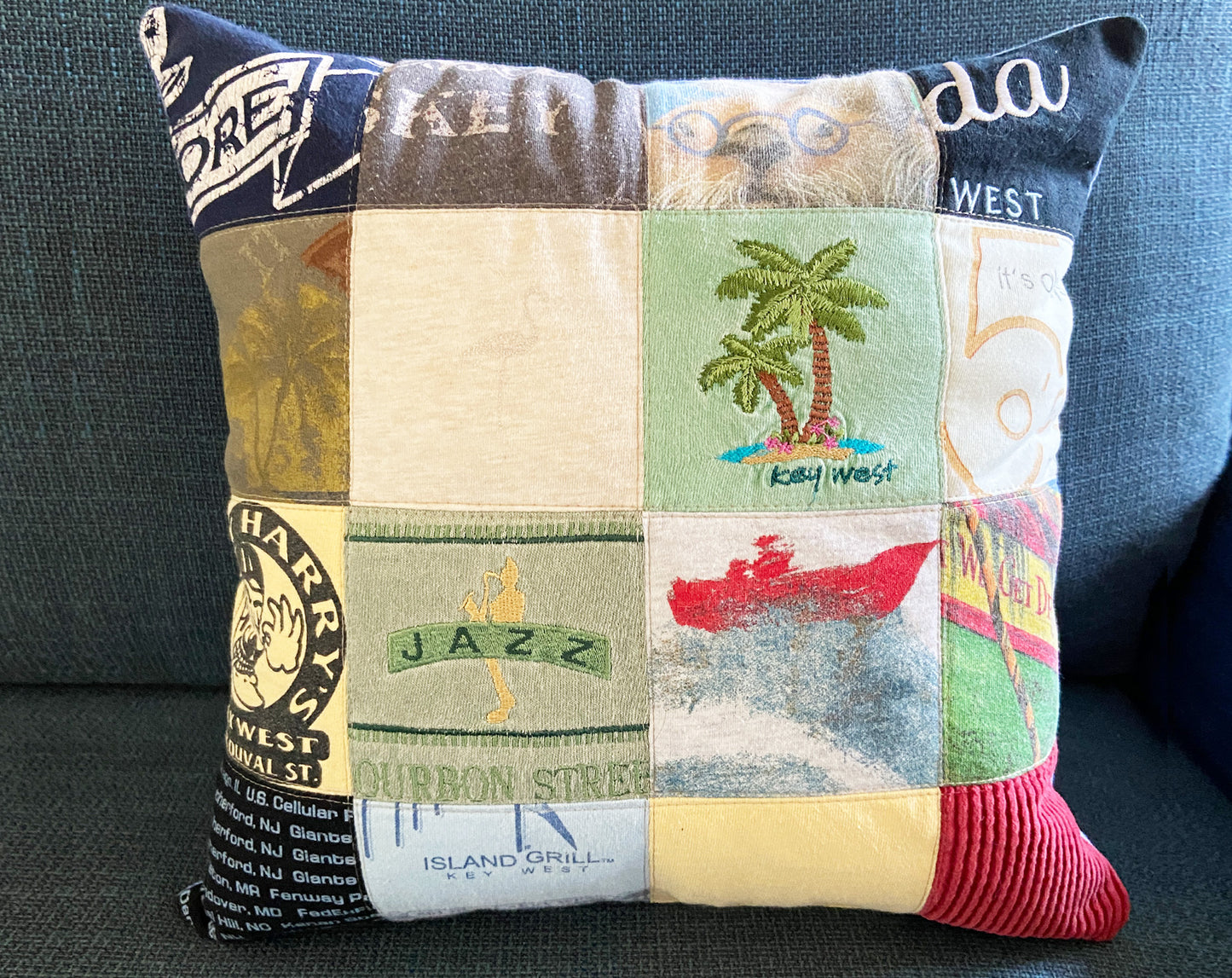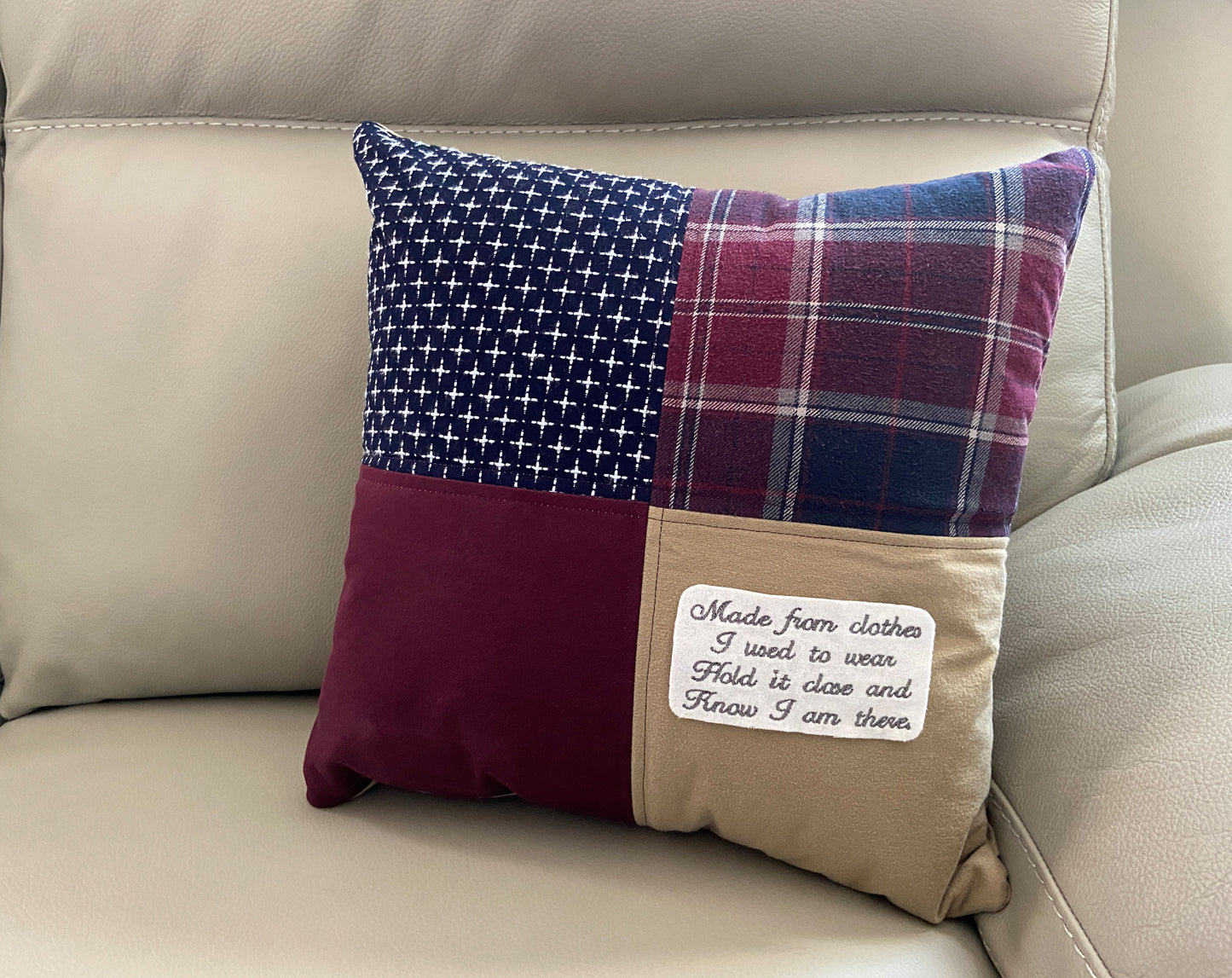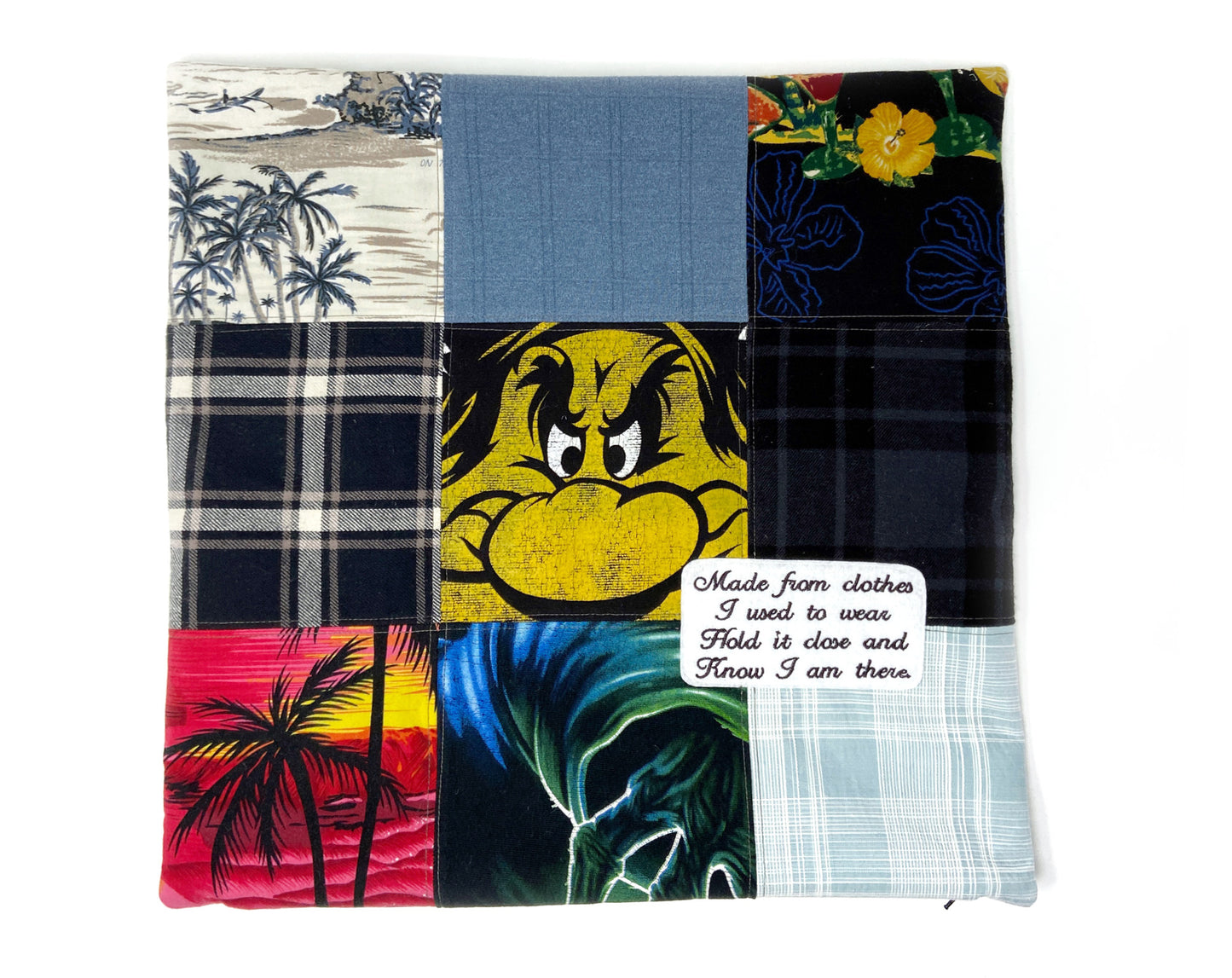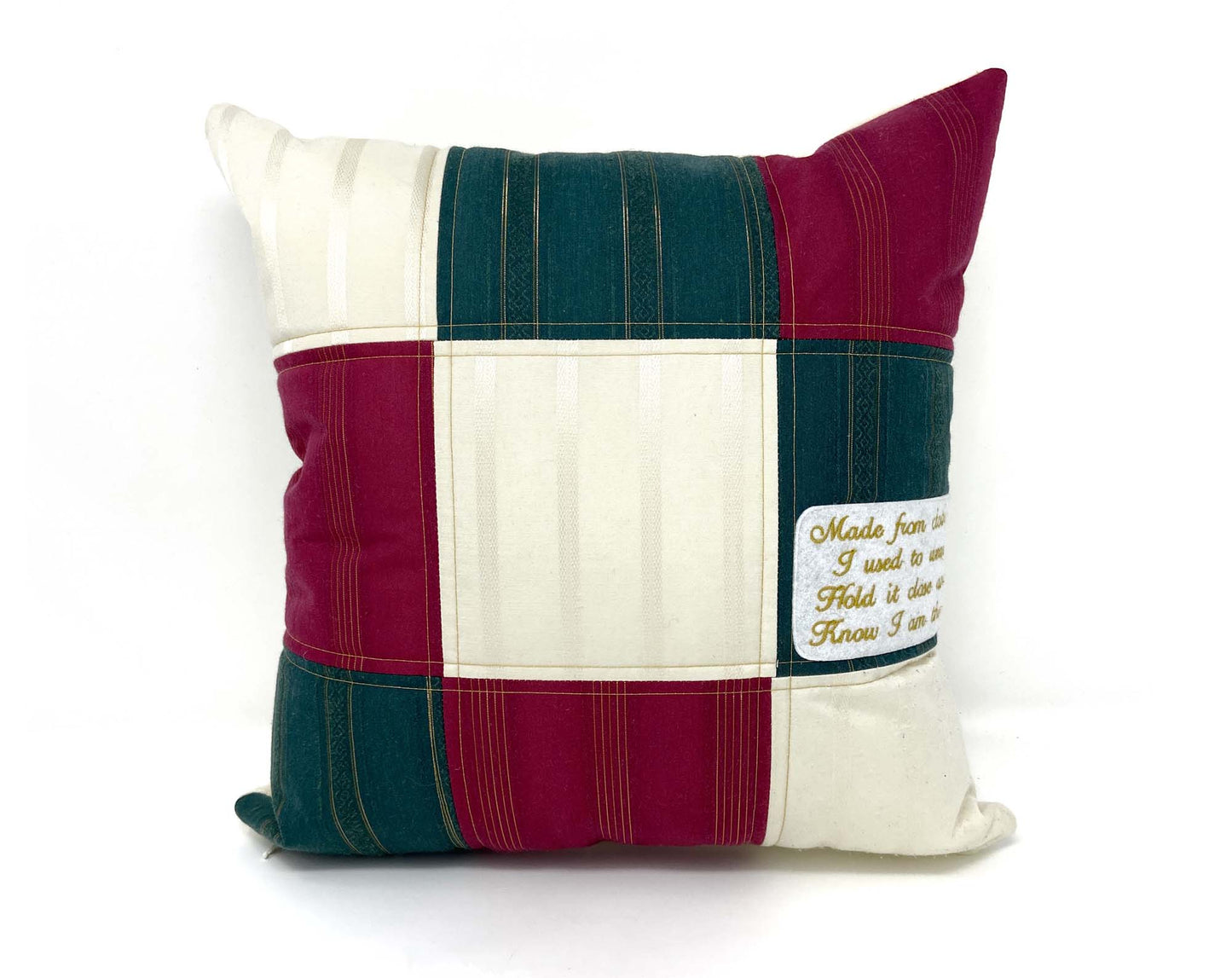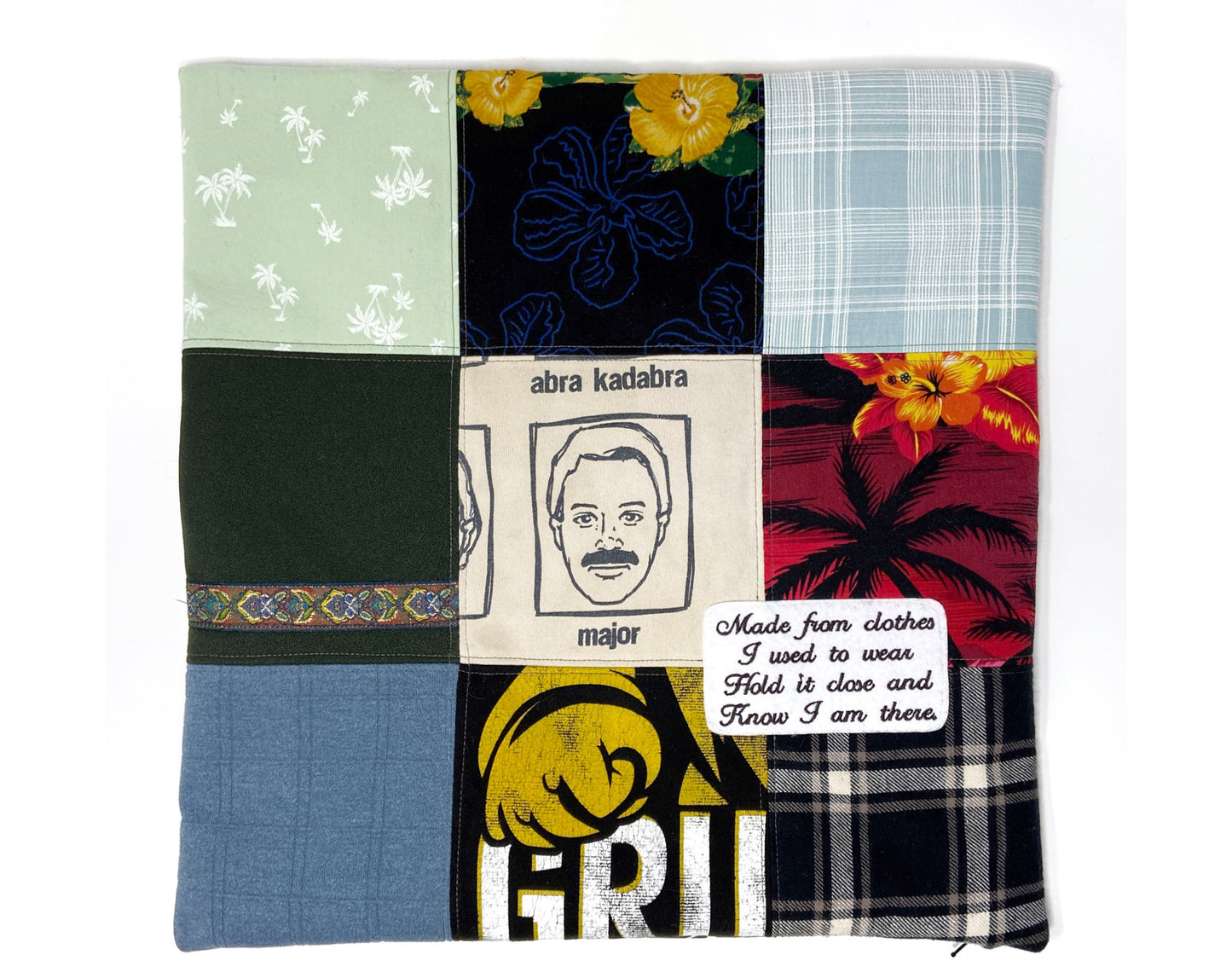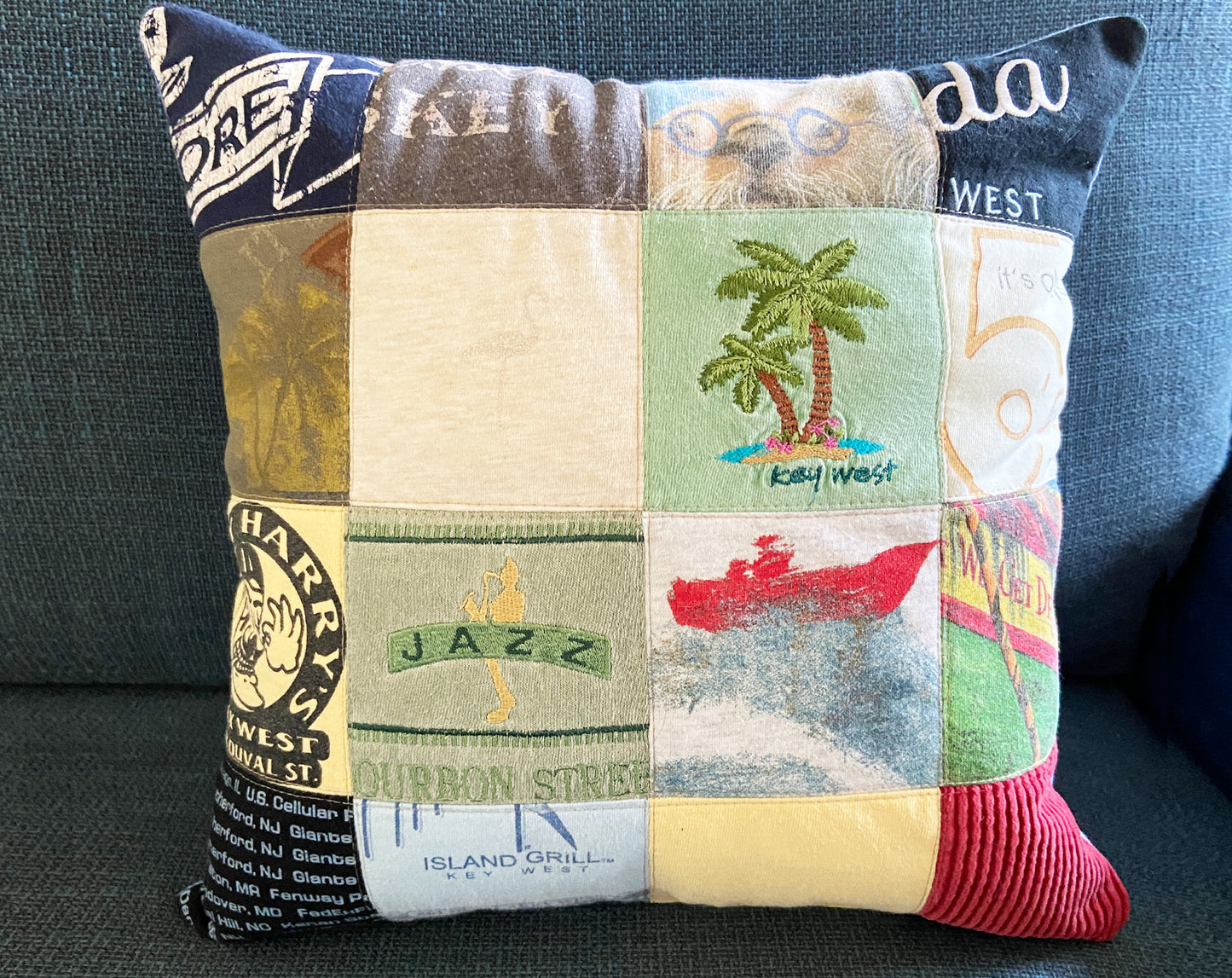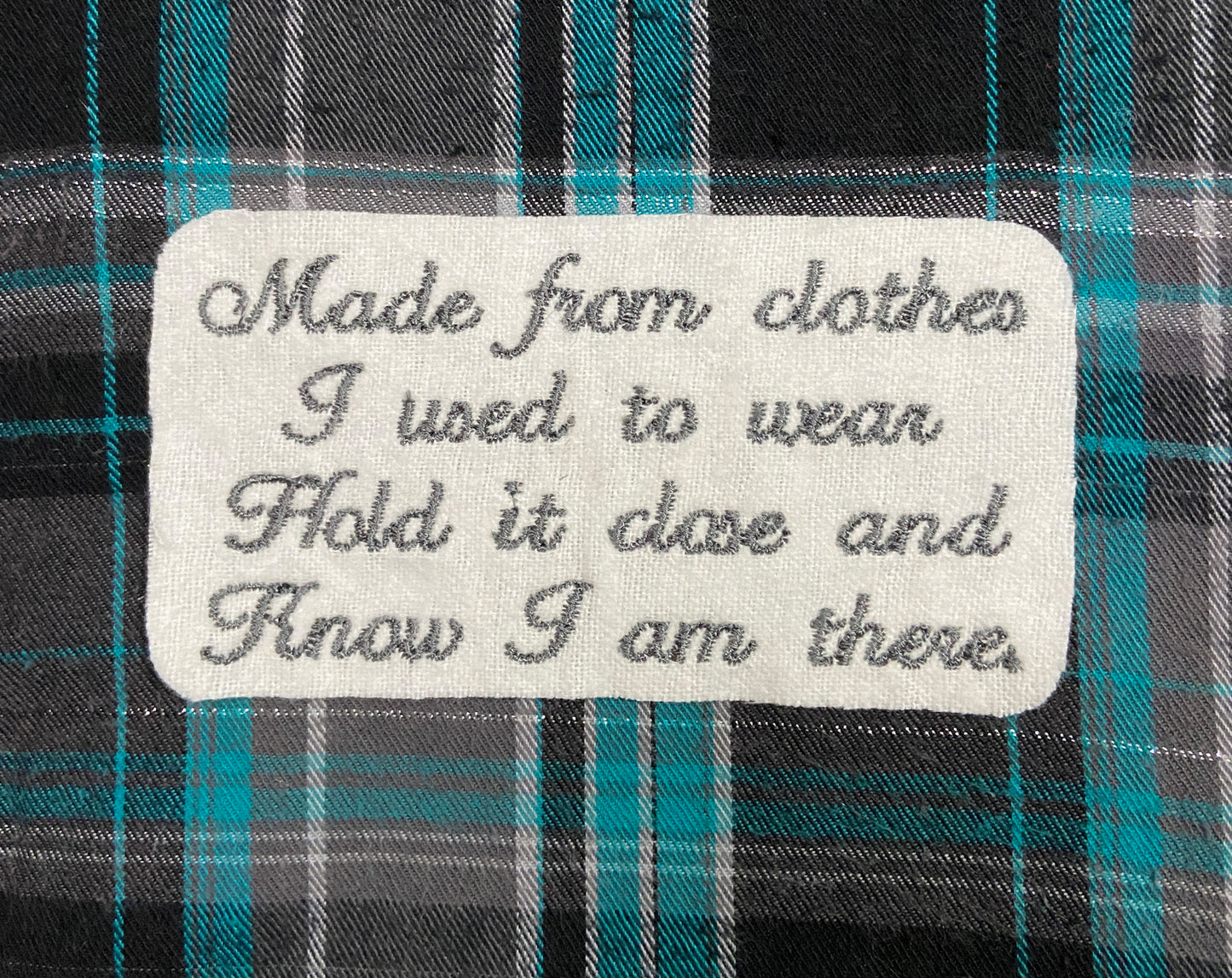 Order Your Keepsake

You're in the right spot! Browse our extensive collection of memory bears and other animals, memorial pillows, keepsake dolls and more. Read the item descriptions of your favourites and choose the right one for you. Check out through our secure shopping cart.

Mail Your Fabric

Once we've received your paid order, we'll email you mailing instructions within 24 hours. There is lots of important info in this email, so be sure to read and follow the instructions. We are located in Oliver, BC, Canada. If you have questions let us know.

Production Time

The night your parcel arrives we will email you with a ship date in about 8-10 weeks. Waiting is hard! But rest assured, we're working our magic and will contact you if we have questions. Once your order ships you'll get tracking info to follow it all the way to your doorstep.